Get Back to Your Nature
A Yoga Adventure in Sao Miguel, PORTUGAL
with Michele Dante and Maria Silva
October 1-10, 2017
A Land of Pristine Beauty……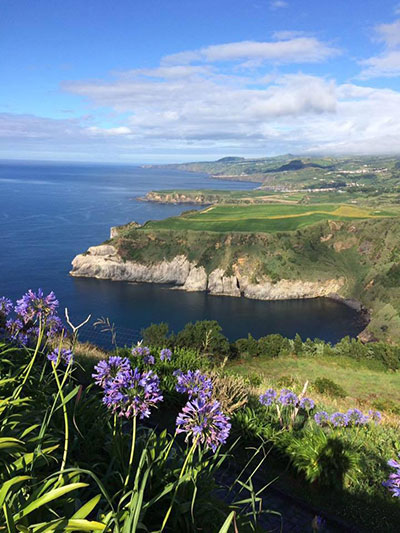 Once in Sao Miguel, it is as if time slows and you are transported to a simpler life where nature governs and an ease of being flows. On this isolated island oasis enjoy the power and bounty of nature.
Surrounded by infinite expanse of ocean, ever changing skies and lush and rich greens there is a stillness and power that is palpable and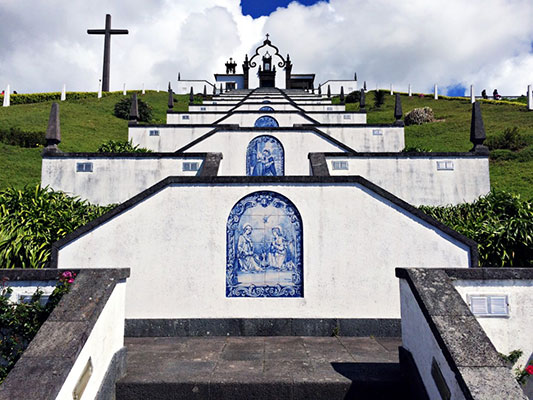 humbling. Nature in all its beauty and wisdom speaks and all we can do is stop and listen – you can't help but settle back into your own essential nature.
A perfect place to retreat.
On the south coast of the island, on the environmentally protected area of Caloura, also famous for its favorable microclimate, the Caloura Hotel Resort offers peaceful and comfortable accommodation with sparkling views over the Atlantic Ocean. As Maria was born here, we will experience a real inside view of this gorgeous place and maybe even meet some cousins!
Retreat…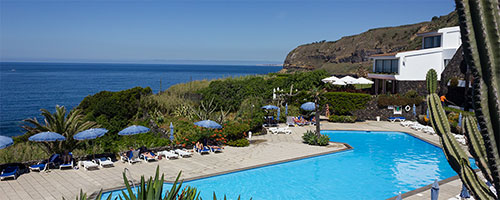 Your trip will include:
Amazing Food- all-included buffets for breakfast – lunch and dinner at
the hotel or fine local restaurants (3 meals on own)
Ocean view Accommodations
Daily immersions into the nature and culture of Sao Miguel – fun,
awe-inspiring and educational
Free time to swim, snorkel, hike, explore, relax – SOAK in natural HOT springs!!
Daily Yoga classes with Michele and Maria including Meditation and Yoga Nidra
Special yoga class with local Yoga teacher!
Some evening classes and/or activites
A whale watching excursion or an city excursion
Massage/Spa treatments at additional fees
Pricing and Accommodations…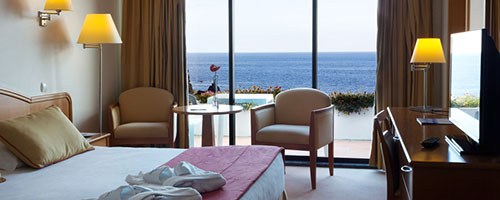 The Hotel property has direct access to the sea and to unique natural swimming pools surrounded by volcanic rock. The trails that take you to the sea shore cross a beautiful labyrinth of basalt stone walls, once used to protect the vineyards and now a fine example of the rustic local heritage. The contemporary architectural concept of this resort enhances the natural beauty of the surroundings and allows guests to indulge in endless ocean views.
REGISTRATION: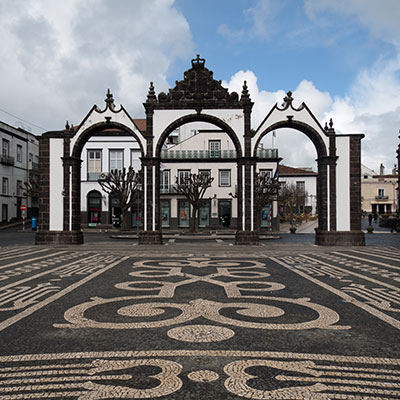 $600.00 Non-refundable Deposit to hold your spot (space
is limited)
Double and Triple Occupancy
$2,700 by June 28th
$3,100 June 29th until July 28th
Single Occupancy at an additional fee available with inquiry to michele@innervisionyoga.com
Prices include all but 3 meals, accommodation, transportation to and from retreat center and transportation to scheduled activities, one excursion and all classes. Includes round trip airfare from Boston to Sao Miguel.
See website for cancellation policies and fees.
IMPORTANT: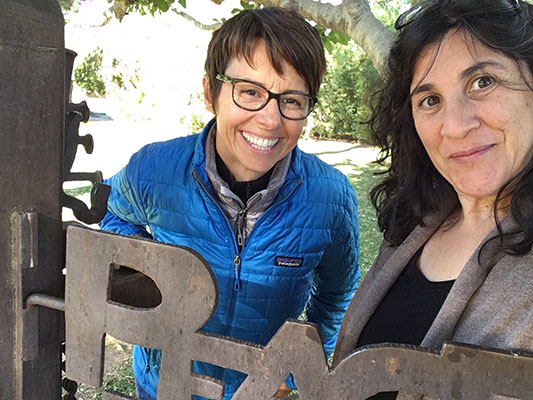 Spend time in New England before the trip and/or MEET US at Logan Airport in Boston on September 30th, for an 8:50PM departure to Sao Miguel on Sata Airlines, Flight S4 220.
You will receive more details once you register.
Look forward to traveling with you! Obrigada!