Meditation for Everyone with Brigitte Yancy
Sunday, Sep 22nd, 2019
1:00 – 3:30 PM
Chandler Studio
Early price of $29 through Sep 15th; $39 after Sep 15th
How does one meditate? How long do you sit? Do you sit or lie down? How often? What about all those thoughts and distractions? Is it really possible to stop your mind from thinking? I've drifted away from my meditation practice, how do I start back up?
Meditation is simple, yet very powerful practice that not only helps you to relax,  feel calmer and quiet your mind, but meditation can also help you to feel less worried, fearful, angry and unsettled.  The practice not only offers greater mental and physical  health and emotional stability, but it with regular practice, Meditation sheds light on our struggles and what we do to create them and keep ourselves in struggle and disharmony. It can also provide insight on how to resolve those struggles. And the best part is, everybody can meditate!
This workshop will show how you to
Use five basic steps for as a simple meditation technique
Set up a regular home meditation practice and easily meditate regularly.
Learn more about your struggles and actions you can take to alleviate them
Whether you are brand new to meditation or have meditated in the past and need a refresher course on meditation, or you just like to meditate in a group setting, this workshop is the perfect workshop for you!
No meditation or yoga experience is necessary. Props (blocks, blankets, bolsters and chairs) will be provided to help you to sit comfortably.  Please feel free to bring your own props.
I highly recommend this course. There's lots of practical information and lovely meditation time as well! – Cindy S. 
Brigitte's meditation workshop was great! It covered everything from what meditation is and why it's beneficial, to a practical explanation of how to do it. But the best part for me was that Brigitte's personal experience with meditation came through in her enthusiasm for the subject and the encouragement she gave to participants. – Darlene C.
Brigitte's workshop is a great way to learn techniques for meditation, practice various methods, and reinforce the value this practice can bring to our lives.  Her expertise and encouraging manner help make meditation accessible for all! – Julie L.
Purchase this workshop online now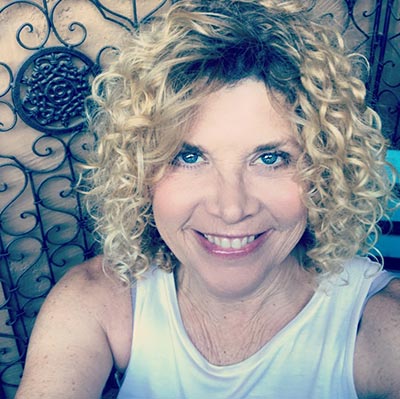 Bio: Brigitte Yancy began practicing meditation on and off in 2002 and has been a regular practitioner since 2008. She has been teaching weekly Beginning and Intermediate Meditation classes since 2009 and has help hundreds of students to not only learn to meditate, but to use meditation to move through some of life's most difficult times such as cancer diagnosis and treatment, the loss of a spouse or loved one and PTSD. Brigitte has turned to meditation to help her through the loss of both of her parents and for treatment for anxiety and panic disorders. She is a teacher on staff at Inner Vision and often incorporates meditative themes into her classes.