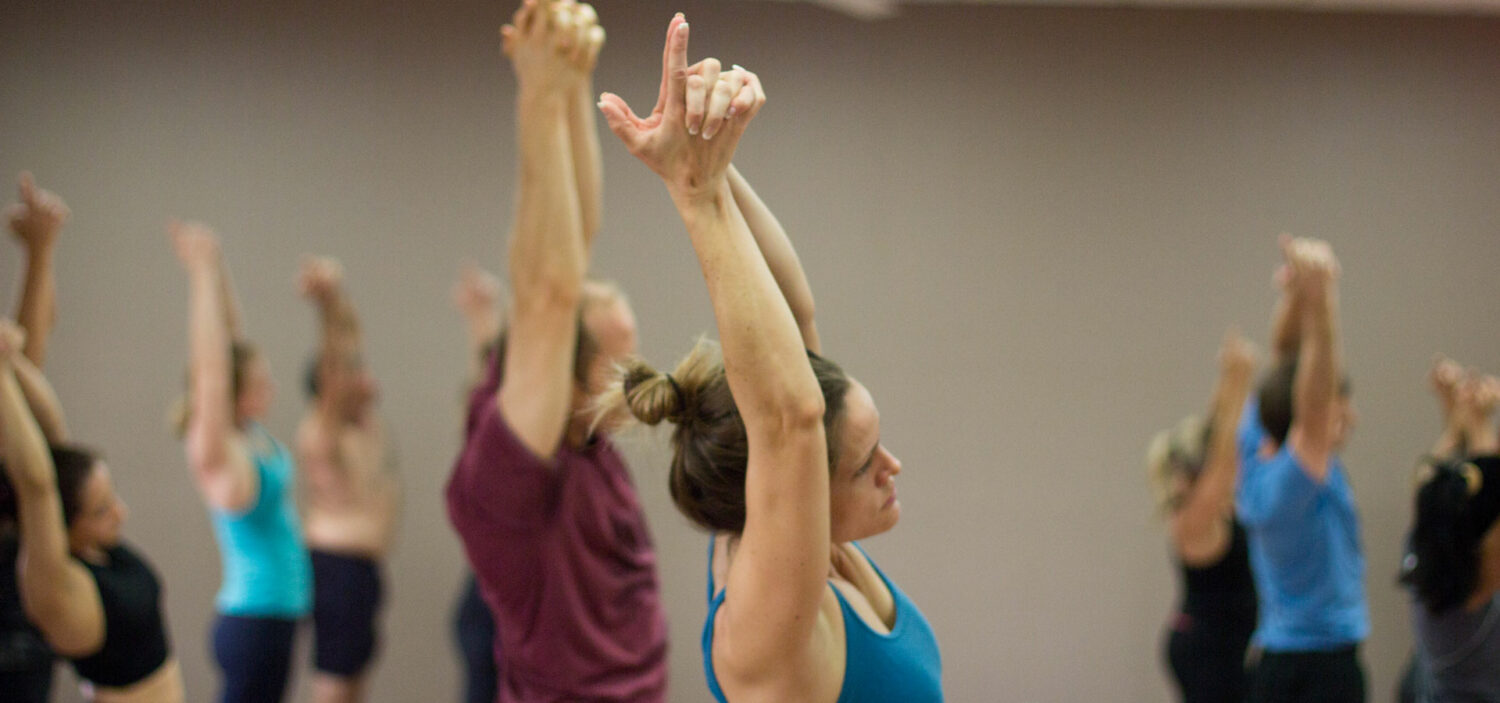 Far Infrared technology heats you up the same way the sun's ray warm your body and gently yet powerfully warms and heals you from the inside out.
Boost Your Hot Yoga Practice with FAR-Infrared!
All three locations of Inner Vision Yoga have a state-of-the-art Far Infra Red Hot Rooms. These classes are taught by the highest quality teachers in varied classes such as vinyasa or flow, traditional 26 posture sequences (if you enjoyed Bikram Yoga in the past you will LOVE our 26 posture class) and yin classes using far infrared technology to heat your body the same way that it is heated by the sun! Benefits of far infra red hot classes may be the same as regular sauna use and can include a healthier heart, protection from dementia, increased respiratory health and longer life.

The Benefits of Far Infrared Heat
Bring the natural power of the sun into your practice at Inner Vision Yoga!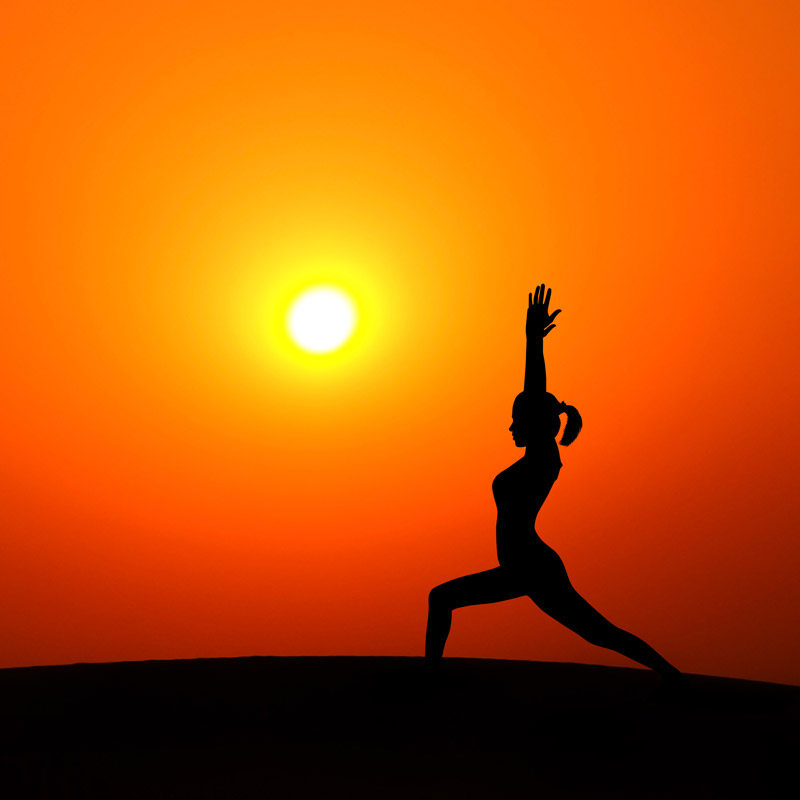 You do not want just any type of infrared wave for your yoga practice – it is far infrared waves that mimic the sun and are the most natural and beneficial to your body in complementing the already wonderful healing qualities of yoga. Quite warm without being stifling and absolutely silent, this method of heating naturally penetrates several cm beneath the skin's surface, may offer you the following benefits*:
Improved recovery from power workouts and power sports
Increased circulation. Strengthen the heart and lungs by placing positive stress on the cardiac muscle
Greater flexibility. Significant gains in flexibility can be made without excessive force in a heated room.
Assist in weight reduction by activating the body's cooling mechanisms.
Help with weight loss and the elimination of toxins through perspiration, compression of glands and organs, lymphatic movement and increased metabolic activity.
Anti-cancer and anti-parasitic effect from the "fever" effect raising WBC counts and accelerating lymphatic flow.
Far infrared light waves are incapable of producing processes that damage DNA or prematurely age skin. Instead Far infrared technology produces ferritin and other antioxidants that may help to heal and repair skin and make it feel and look smoother.
Classes Using Far Infrared heating at all three Inner Vision Yoga Locations:
Did you know that Inner Vision Yoga offers TWO different types of radiant hot classes at Inner Vision Yoga – Flow and longer held postures without flow?
Both our flow and non-flow HOT classes are heated by FAR infrared technology the same way the sun heats the earth and offer incredible workouts.
Radiant 60 HOT Flow
Deep cleansing 60 minute detox using heat and perspiration in a dual zoned room with temperatures at 94 and 101 degrees. A great workout for burning calories and weight loss. Builds strength, endurance and mental focus. Radiant far infrared waves warm the body to peak temperatures that promote ultimate health. Click here for class schedule. All levels welcome.
Radiant Hot 26 Posture Class* – A favorite for both beginners and experienced students!
26 Outstanding Postures taught with alignment and CORE activation, includes brief HITT workout for the heart and lungs to improve cardio even more.  This class improves cardiovascular health, joint health and organ function.  It emphasizes stamina with brief strong holds that build strength, endurance and mental focus. Radiant far infrared waves warm the body to peak temperatures that promote ultimate health.  All levels welcome.  If you took Bikram Yoga in the past you will LOVE this class.
Radiant Warm Yin
Powerfully effective Yin class practiced in the Radiant heat to re-pattern the nervous system toward relaxation, soothe and stretch tight tired muscles and help heal joints and connective tissue.
*  WHAT ARE INNER VISION'S RADIANT HOT 26 Posture CLASSES?
Our challenging, strength-building and aerobic Non-flow HOT classes are excellent for those who would rather not move so frequently during class as well as being more accessible to those who are healing from injury or illness.
The Radiant HOT Essentials (RE) is a full-on workout that is accessible and challenging to all!
Radiant HOT 26 is a 60 or 70 minute version of the classic 26 posture sequence and offers excellent alternative for those on the go. RE classes offer:
• A set series of poses that is the same every time, working your entire spine and reaching every single gland, organ and muscle in your body.
• Poses held for longer durations to build bone density and muscle mass as well as lean and tone the body.
• A quiet room without music to promote a more meditative and deeper practice, improving your ability to focus.
• Incredible aerobic and strength conditioning, as well as weight management potential
SCHEDULE
The Science behind Far Infrared
Our new radiant hot yoga rooms are heated with the latest highest quality 2×4 ceiling panels that emit far infrared waves mimicking the natural heating energy of the sun. The primary advantage of Infrared-energy over any other means of heating is that the Infrared warmth can be stored in objects. A good example is the sun. After it has been shining on a brick wall, this wall still generates warmth even after the sun has gone down (in summer this may be for many hours). Infrared light has the lowest frequency of almost all invisible light and the lowest (and therefore least intrusive) energy level.
A silent natural way to heat your body
Far-infrared is the most efficient and healthiest way to heat people and objects.  Our Infrared system uses only safe and known healthy "invisible light" at wavelengths in the 7,500 to 10,000 nm (7.5 to 10 micrometer); this region in the spectrum is also called "Far-or Therapeutic infrared." In contrast, other infrared appliances, such as infrared heat lamps produce higher energy waves that can reach temperatures up to 4,000; these operate in the visible part of the infrared spectrum and will actually cause eye and skin damage during prolonged exposure.
Feel the far infrared Heat at Inner Vision Yoga!
Besides the immediate effect of warming the people in the space, our far- infrared operates at a part of the spectrum that allows it to travel through the air virtually unimpeded and heat the floor and other surfaces. One of the primary advantages are that when doors or windows are opened the warmth does not escape, but stays in the floor and objects and within seconds to minutes of closing the door or window the space is warm again. Unlike traditional heating, there are no transportation or duct losses; no conversion losses and no air-flow losses; all stored energy can be used in your practice.
Your practice
Come try this new state of the art yoga practice and see what a difference it makes. The benefits of a traditional hot practice are multiplied in this therapeutic environment  whether you are strengthening your body, building cardiovascular endurance or just holding a deep warm yin stretch. The healing benefits of yoga are proven. Far infrared technology is already used by physical therapists and in healing saunas as well as many pain-relief products. Combining yoga in a far infrared room helps release stress, tightness, toxins and unnecessary physical and mental activity. Send a powerful healing message throughout your entire body, activate the relaxation and immune response your body needs and elevate your health and your practice to a whole new level!
SCHEDULE
*CITATIONS
Noponen, P. V. A., Häkkinen, K., & Mero, A. A. (2015). Effects of Far Infrared Heat on Recovery in Power Athletes. J Athl Enhancement 4: 4. of, 6, 2-4.
Applegate, L. A., SCALETTA, C., PANIZZON, R., FRENK, E., HOHLFELD, P., & SCHWARZKOPF, S. (2000). Induction of the putative protective protein ferritin by infrared radiation: implications in skin repair. International journal of molecular medicine, 5, 247-252.
Lee, J. H., Roh, M. R., & Lee, K. H. (2006). Effects of infrared radiation on skin photo-aging and pigmentation. Yonsei medical journal, 47(4), 485-490.
Park, S., Park, M. Y., & Hwang, S. D. (2014). The Korean Association of lnternal Medicine: Poster Session; PS 1332: Nephrology; Clinical Utility of Far-Infrared Therapy to Improve Access Blood Flow and Pain Control in Hemodialysis Patients. 대한내과학회 추계학술발표논문집, 2014(1), 336-336.
Lai, C. C., Fang, H. C., Mar, G. Y., Liou, J. C., Tseng, C. J., & Liu, C. P. (2013). Post-angioplasty far infrared radiation therapy improves 1-year angioplasty-free hemodialysis access patency of recurrent obstructive lesions. European Journal of Vascular and Endovascular Surgery, 46(6), 726-732.
Chiu, H. W., Chen, C. H., Chang, J. N., Chen, C. H., & Hsu, Y. H. (2016). Far-infrared promotes burn wound healing by suppressing NLRP3 inflammasome caused by enhanced autophagy. Journal of Molecular Medicine, 1-11.
Cosic, I., Caceres, J. H., & Cosic, D. (2015). Possibility to interfere with malaria parasite activity using specific electromagnetic frequencies. EPJ Nonlinear Biomedical Physics, 3(1), 1.
Ervolino, F., & Gazze, R. (2015). Far infrared wavelength treatment for low back pain: Evaluation of a non-invasive device. Work, 53(1), 157-162.