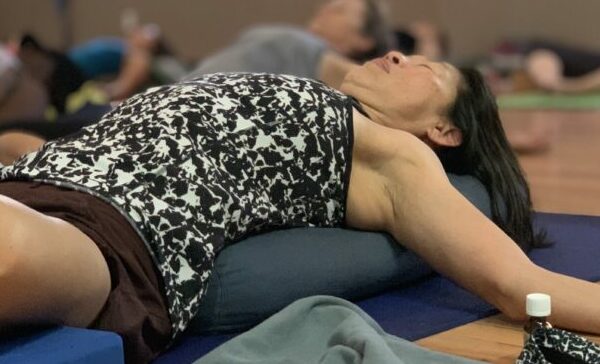 Looking for a uniquely tailored yoga experience designed to meet your exact needs and preferences?  Inner Vision Yoga offers private yoga sessions and private yoga therapy sessions.
Private yoga or private yoga therapy sessions provide one-to-one or small group instruction giving you all the benefit of an instructor's full attention for the whole session.  They can be designed customized around individual preferences and catered to specific needs.
PRIVATE YOGA SESSION
Prices per session in-studio range between $75 for staff to $100 for owners per hour with quantity discounts.  We also offer group and corporate yoga classes at custom rates.  Please click here for corporate yoga information.
Request a private yoga session with one of our experienced staff members. Read more about each of our yoga instructors here.
HEALING EMPHASIS YOGA THERAPY SESSION
Yoga Therapy private sessions can be structured towards specific healing, conditioning or health concerns as needed by the client, administered by a certified yoga therapist.  Click here for more information for a private Healing Emphasis Yoga Therapy session with a certified yoga therapist.
You may also call us at 480.632.7899