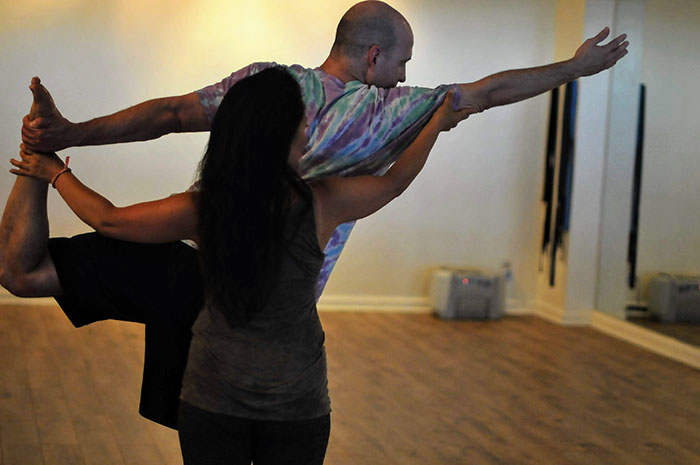 Private yoga sessions provide one-to-one or small group instruction giving you all the benefit of an instructor's full attention for the whole session.  They can be designed around individual preferences and catered to specific needs.
Whether you are looking for alignment tips, healing, inner harmony or help achieving a specific goal, private yoga sessions are a great way to marry heart and mind in the service of your greatest intentions.
Inner Vision offers two styles of private sessions (and also offers private group or corporate yoga as well)
If you are interested in a private yoga therapy session with one of our experienced staff members, you may read more about their backgrounds here.
If you are interested in a private yoga therapy session, Inner Vision Yoga is home to two certified yoga therapists.  Yoga Therapists are trained to help with a variety of goals, challenges and intentions.  For more information on a private yoga therapy session, please click here
For more benefit and specific information about choosing and scheduling an appointment, please contact our studio call us at 480.632.7899 or register at the links below: