Enter the next dimension of Healing and teaching yoga…Healing Emphasis Yoga Therapy (HEY)!
Learn how to use yoga to release trauma from the mind and body, explore the transforming power of yoga nidra and subconscious re-patterning, experience the ability to make stress and anxiety great allies on the path of healing and much more backed by the latest scientific studies and timeless spiritual truths. Healing Emphasis Yoga has been training Master Teachers since 2012 and we look forward to working and learning with you!
In-Person, Online and On-Demand Master Yoga Therapy Program. Pay as you go.
300 and 500 hour Master Yoga Therapy Programs Available
(View the basic 200-hour yoga teacher training.)
START DATES: START Now!
Get More HEY Details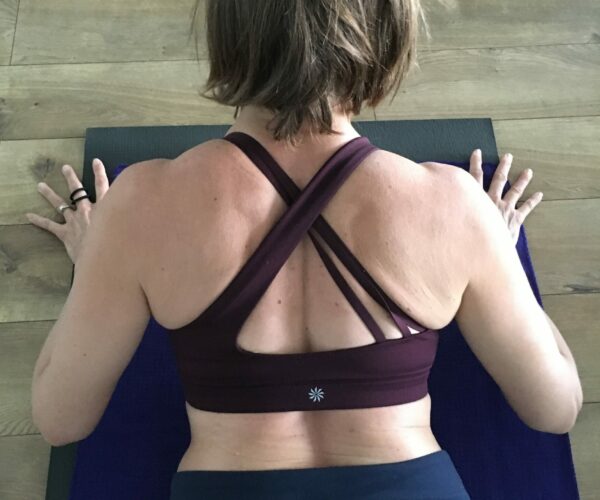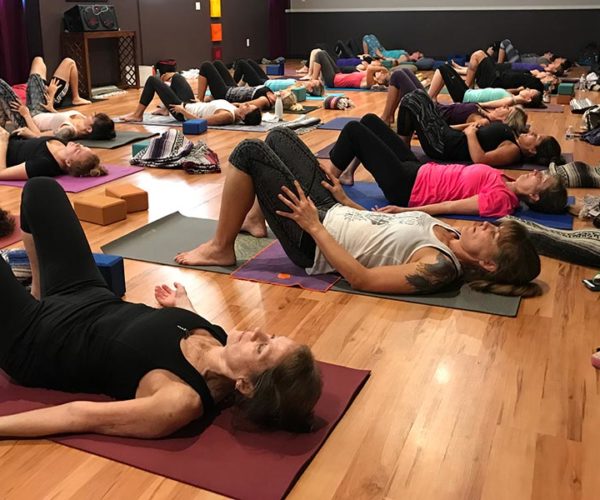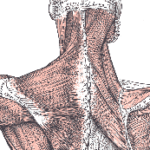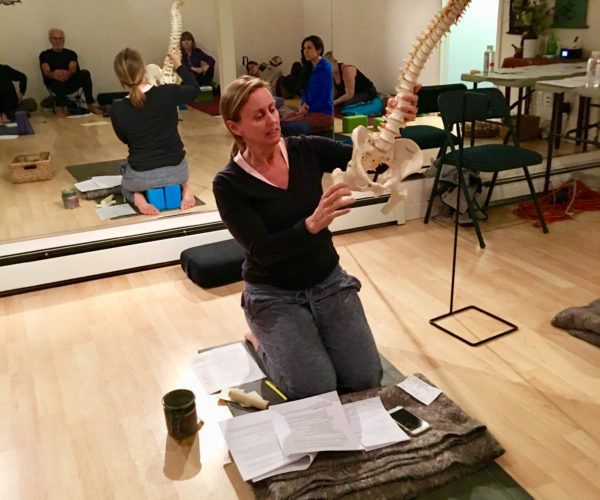 Healing with Trauma in the Healing Emphasis Yoga (HEY) Master Yoga Therapy Training Program
One of the many healing topics covered in the Healing Emphasis Yoga Master Yoga Therapy Training Program is the somatic release of trauma.  Releasing, learning from and healing with trauma and intense anxiety is covered in several different mini-trainings within this program.
Our Fear to Clear workshop/webinar talks about the cultivation, memory and storage of trauma in the brain and body from a scientific and spiritual/energetic perspective and then trains how to take specific actions to let that go.
We are the only yoga teacher training program in the world that Dr. David Berceli works with to help administer and facilitate his neurogenic tremoring and we integrate that with a yoga practice to release trauma and intense anxiety from the iliopsoas and throughout the body.
We also approach the trauma topic in our Yoga Nidra certification webinar where we explore the identification with pain and trauma vs the perception of pain and trauma to help rediscover who you really are.
In many classes besides these, we talk about cognitive reappraisal (in yoga, finding your Isvarapranidana, and practice pratipaksha bhavanam; in Christianity (turning the other cheek) and introduce the science and psychology of perception and how it affects healing and self identity.
Want to know more?  Here are some brief essays to introduce you to how we look at healing and perception in this program:
False Evidence Appearing Real
What is dis-ease? What is healing?
Special online training supplemented with in-person support available NOW! 
Email Us for Details
---
Healing Emphasis Yoga: Combine the ancient art of Yoga with the latest science and your own innate ability to heal.
---
Study directly with Master Teachers in a groundbreaking new field! 300 and 500 hour programs now available.
The HEY Training Program™ transforms lives at the deepest level. Rediscover the wholeness that is already within you by blending the latest science and rehabilitation techniques with the ancient art and practice of yoga.
"This HEY program is an outstanding opportunity to deepen your practice, both personally and with your clients – not just with yoga, but with all forms of therapy work…" – S.S.
Curriculum
Apply Now
Testimonials
Tuition
---
The HEY Yoga Therapy program™ changes lives!
Guest teachers who are Masters in their field offer unique alternative methods for healing
Add to your existing 200 hour certificate with the HEY 500 or 700 hour track
Program led by experienced Master Yoga Therapists certified with the IAYT
"If you want to learn and grow exponentially, both as a person and a yogi, this is the program to sign up for. The teachers are top-notch, definitely some of the best I have ever trained with." – E.B.
"I truly learned that I do matter, that I am enough. I found a new voice and new confidence for teaching." – D.M.
Experience the journey of a lifetime.  Gather the evolutionary skills, knowledge and experience necessary to directly support your personal and professional life…
For more student testimonials, please click the button below…
View HEY Testimonials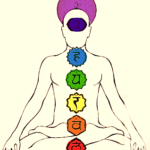 A Masterful Blending of Ancient Tradition and the Latest Science for YOU!
The Healing Emphasis Yoga Therapy Program is a life-transforming experience unlike any other yoga therapy program in the country.  With an emphasis on thoughts and feelings supported by targeted trainings in asana, pranayama, mudra and alternative somatic techniques, this program gives you the tools to work on multiple levels addressing self-concept with the unified consciousness that rests at the source of all experience.
The Healing Emphasis Yoga Therapy™ Master Training Program is ideal for those interested in yoga therapy as well as spiritual psychology, energetic anatomy, anatomy and physiology, kinesiology and applied yoga philosophy.  The webinar-based approach allows you to learn anywhere anytime!
For more information on the Healing Emphasis Yoga curriculum and course offerings, please click here.
Curriculum
Add to Your Existing Training/Certificate
This transforming master-level program consists of multiple tracks of advanced studies which may be added to your existing certification.
Learn more about our 300 and 500 hour tracks
Become a 500 hr Registered Yoga Teacher and get your Yoga Therapy Certificate with approved existing 200 hour certificate.  (Non-yoga therapy registration with YA.  Yoga Alliance does not register yoga therapy.)
Apply Now
Meet Your Master Yoga Therapists, Directors and Teachers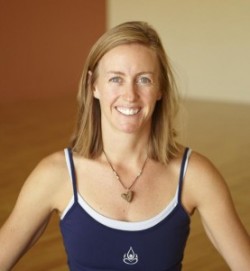 Donna DiNunzio Martens (500 E-RYT) teaches Therapeutic Yoga informed by the classical yoga tradition to work entire kinetic chains, create healthy spinal alignment and core stability.  She utilizes ancient yoga techniques for mindfulness, meditation and spirituality to create an embodied healing experience.  Donna is a Master Yoga Teacher registered with the Yoga Alliance and a Certified Yoga Therapist with the International Association of Yoga Therapists.  Her teachings re-establish a vibrantly enlightened mind-body awareness and connectivity.  Her love of evidence-based strategies in Stress Reduction, Functional Anatomy and Therapeutic Interventions breathes life back into emotional integration and physical strength. She is CoDirector and Co-Founder of the Healing Emphasis Yoga Institute and Healing Emphasis Yoga Therapy.
Click here for a private Healing Emphasis Yoga Therapy session with Donna. For advanced studies with Donna you may receive a private session or join the Healing Emphasis Yoga Therapy teacher training program where she specializes in Yoga Nidra, Trauma Release Yoga Therapy, Core Stress Release, Yin Yoga and the Science of Flexibility, and Restoring the Body Back to Strength and Functional Flexibility with Rehabilitative Yoga.



Jeff Martens, BS, MFA, RYT, IAYT has been teaching yoga and holistic principles principles since 1989.  He is the Founder of the Fear to Clear Process and integrates an extensive knowledge of anatomy and psychology along with story and spiritual teaching in his classes and healing sessions. Jeff's understanding flows from diverse sources including his Psychology and MFA degree, a deep love of sacred stories, past chronic illness and a three year study of the world's sacred texts.  Jeff is a Master Yoga Teacher registered with the Yoga Alliance, a Certified Yoga Therapist with the International Association of Yoga Therapists, the Director of the 200 hour yoga teacher training program and Co-Director of the HEY (Healing Emphasis Yoga)™  Yoga Therapy Master Teacher Training, at Inner Vision Yoga.  He has also directed international Yoga Conferences, started the Student Yoga Program at Arizona State University SRC in 1999 and is co-owner of Inner Vision Yoga.  Please click here for more info or for a private session.

Guest Faculty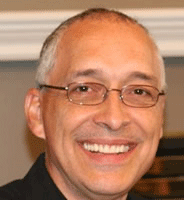 David Berceli Ph.D. is an international expert in the areas of trauma intervention and conflict resolution. He is also the energetic and creative founder and CEO of Trauma Recovery Services (1998). For the past 22 years he has lived and worked in nine countries providing trauma relief workshops and designing recovery programs for international organizations around the world. Dave has lived and worked extensively in Israel/Palestine, Sudan, Uganda, Kenya, Yemen, Egypt, and Lebanon. Fluent in English and Arabic, David brings a keen understanding of the intertwining dynamics of religion and ethnic customs and has developed specific processes to enable people to manage personal trauma as well as bring healing and reconciliation between diverse groups. He is the creator of a revolutionary and unique set of Trauma Releasing Exercises (TRE) that help release the deep chronic tension created in the body during a traumatic experience. David continues to be involved in trauma recovery programs not solely for the sake of reducing the suffering caused by trauma but because he has recognized globally that trauma possesses unique possibilities of transformation in the individual if they pursue their recovery process to its ultimate end.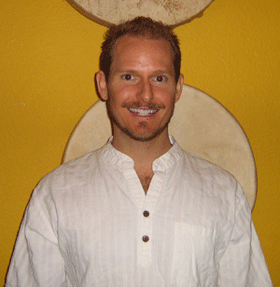 Heath Reed is a certified Yoga Teacher, advanced therapist and trainer in the areas of Thai Yoga Massage, Cranial Sacral Therapy, Fusion Massage, and other forms of massage and bodywork.  Heath has over a decade teaching experience serving on the faculty of the Utah College of Massage Therapy, the Arizona School of Massage Therapy, and in massage therapy workshops and seminars that provide continuing education credit hours (CEUs) throughout the country. Additionally, he has worked in medical, resort, spa and private practice settings. In Chiang Mai, Thailand, he completed training at Shevaga Komarpaj Thai Massage School and studied advanced with world-renowned teacher Pichet, as well as with Thai Yoga Massage Instructor, Kam Thye Chow in Montreal, Quebec. He has studied Craniosacral Therapy in-depth in an anatomically driven format, balanced by a blend of Eastern and Western esoteric traditions.  Heath is approved by the National Certification Board for Therapeutic Massage and Bodywork (NCBTMB) as a continuing education Approved Providers. They have taught Cranial Sacral to hundreds of students at the Arizona School of Massage Therapy, and have taught Thai Massage locally, nationally, and at prestigious spas throughout the country.  With his wife Nicole, Heath developed "Fusion Massage" and "Four-Handed Massage", which they have written about, taught extensively. Additionally, Heath is proficient in Reiki, Core Shamanism, Touch for Health, Kinergetics, Ashiatsu, Raindrop Therapy, Reflexology, Lymphatic Massage, Trigger Point and Neuromuscular Therapy.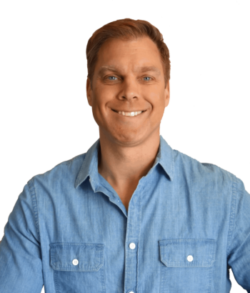 Jonas Nordstrom, Ph.D., is a Clinical director, Psychotherapist and an International Trainer and Lecturer in the field of trauma recovery and crisis intervention. He has lived and worked in war-torn countries like Afghanistan, Kosovo, Israel and Egypt, as well as providing trauma relief workshops and crisis support programs in India, Kenya, United Arab Emirates, Great Britain, Spain, Switzerland, the Netherlands, Germany, Denmark, Norway, Sweden and Finland. As part of his diverse background he has also spent five years in the Swedish Special Forces and competed in international sporting events. Since 2014, Jonas has been an Adjunct University Professor at the School of Social Work at Arizona State University (ASU), participating in developing and teaching courses in Stress Management. He has also authored a chapter entitled, "The Science of Instincts and Intuition: Intuitive Intelligence (II) in Times of Information Overload" based on dissertation research, for a comprehensive textbook on Stress Management.
Jonas has has extensive training in therapeutic modalities such as clinical hypnosis, neurofeedback, and Trauma Releasing Exercises (TRE).  He has also created a stress reduction method and a program for building resilience called Wabing, as well as developed a patented product, called the Waber, for minimizing pain and muscular tension in the body, see www.wabenation.com for more information.
---
Please note that Healing Emphasis Yoga™, Healing Emphasis Yoga Therapy™ and HEY Therapy are all trademarked trade names.
"The HEY Program is the most powerful and transformational training program I have ever experienced. The training you receive is top notch, and fully prepares you to be a practicing yoga therapist. That said, it is a very personal journey as well that will transform and heal you from the inside out on every level – physical, mental, emotional, energetic, and spiritual. I feel so incredibly blessed to have received this training. Most importably, my clients feel safe and that they are in capable hands with "projects" that are so sensitive and deeply personal. THANK YOU!" – D.R.