Discover the next dimension in your yoga teaching: Healing Emphasis Yoga Therapy.
The Healing Emphasis Yoga™ (HEY) Therapy Training program is designed to address the heart and soul of healing for yourself and your clients.  The focus of the HEY Therapy Training is on consciousness and self concept.  Put another way, you can learn all the asana and anatomy in the world, but if you do not change your consciousness or the concept of who you are, your habits will still reign.  This is yoga therapy in its most original sense – consciously connecting back to the original I AM present in each and every one of us.
Want more info about the HEY Master Training Program? Contact us or call 480.632.7899
HEY Therapy Curriculum
Learn how to apply a transformational synthesis of yoga and cutting edge scientific research in the following areas:
Yoga Nidra and Specialized Scripts for Healing: Receive individual certificate!
Therapeutic Approaches to Yin Yoga: Receive individual certificate!
Core Stress Release and TRE: Healing with and through Trauma with Dr. David Berceli – Receive individual certificate!
Energetic Anatomy
Building Therapeutic Relationship and Working with Clients
Rehabilitating Fascia and Body Molding
Yoga Therapy for Knees, Hips, Shoulders and More
Fear to Clear: Using fear therapeutically to transform every area of your mind, body and life: Receive individual certificate!
Therapeutics of Asana

Yoga For Arthritis relief and improved joint function

Yoga for Osteoporosis

Yoga for Scoliosis

Senior Populations – special needs and adaptations for mind and body

Chair Yoga: Receive individual certificate!

Yoga For Musculoskeletal Balancing

Business of Yoga
Desire as Evolution: Finding your Passion
Eight Limbs of Yoga from a Healing Perspective
Meditation and Healing
Yoga for the Nervous System
Working with and healing through Chronic Pain
Yoga for the Respiratory System
Yoga and the Brain
Yoga and Increased Vitality in the Organ Systems
Learn more about our 300 and 500 hour tracks!  Click here…
Co-Directors of the Healing Emphasis Yoga™ Therapy Program
"This program is highly recommended for those who want to transform their lives from the inside out. Jeff and Donna compassionately lead and guide us through an evolutionary approach to healing in which we peel away the habitual holding patterns and discover the deeper Truths of our Highest Nature. It is a journey of depth and self discovery." – C.R., Graduate of HEY 500 hr
Donna DiNunzio Martens


Donna DiNunzio Martens (500-hour Master RYT with over 800 hours of training, co-director HEY Therapy Program, Certified Yoga Therapist through the International Association of Yoga Therapists (IAYT)).  Donna specializes in private and group therapeutic yoga including Yoga Nidra, Trauma and Stress Release and Rehabilitative Yoga to support physical therapy and recovery from dis-ease and injury.  

Her love of asana and the experience of the profound healing and energetic effects of yoga ground her teaching and her life.  She co-founded the HEY program with Jeff Martens and has studied with Paulie Zink, Sarah Powers, Paul Grilley, Mukunda Stiles, Rama Vernon, and Tias Little.
Jeff Martens


Jeff Martens (co-owner Inner Vision Yoga Studio, Director of 200, 500 hour Yoga Teacher Training, co-director of HEY Therapy Program and IAYT-certified yoga therapist) Jeff has been

teaching yoga and healing since 1993.  He integrates an extensive knowledge of anatomy and psychology along with story and spiritual teaching in his classes and healing sessions.  Favorite teachers include Paramahansa Yogananda, Louise Hay, Neville Goddard, past chronic illness and the teachings of the Great Masters. Please click here for more info.
Please see below for special Master Guest Teachers…
---
What is unique about the Inner Vision Yoga™ HEY Therapy Teacher Training?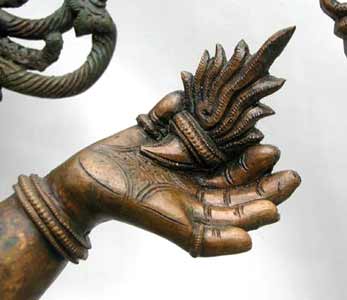 The yoga therapy components of our course(s) are based on the latest scientific studies, over 20 years direct experience in the field of holistic health and the use of yoga as a therapeutic healing modality, as well as years of study and applied teaching at the intersection point of somatic healing, advanced kinesiology, spiritual psychology, and Patanjali's approach to "yoga therapy" which centers on changing your self-concept and self-identity.
By yourself, you cannot heal another.  All true healing takes place by an act of Grace and the ascension into another state of vibration or Living that embodies a rebirth beyond the past unconscious self.  Healing Emphasis Yoga (HEY)™ works by rooting out false self-concepts and resolving them back to their source.
---
HEY Therapy Objectives
Healing Emphasis Yoga Therapy program guides you to recognize, understand, and implement the teachings of yoga on the path of healing as it may relate to other beliefs or understandings of illness and suffering in order to create lasting change.  The main objectives of Healing Emphasis Yoga Therapy are:
1) To know how the physical body functions anatomically, physiologically, energetically and spiritually in relation to self-identity through consistent inner focus.
2) To realize afflicting subconscious belief-systems and unconscious self-concepts that lead to pain and disease within the self and others.
3) Create optimum opportunities for true and lasting healing by recognizing the treatments, practices and approaches that emphasize a "healing feeling" that speaks to the body and changes life on a cellular, thinking and feeling level.
All of this is in addition to a wonderfully unique course of study in asana and somatic therapeutics that offer you many different tools to help yourself or anyone else access the healing power within.
What Our Grads are Doing with their Training
Opening Wellness Centers
Opening Yoga Studios
Working at Cancer Centers Using Yoga For Cancer Recovery
Using HEY Yoga Therapy in psychological, psychiatric and counseling practices
Teaching Yoga to Special Needs Children
Doing Private Lessons and Workshops with Healing in Mind
Teaching mindful based stress reduction as a University course
Much much more!
The Teachings of Healing Emphasis Yoga Therapy™
This is a journey of personal transformation as well as healing on an individual level so that you may share this opportunity with others from direct experience.   Because of this we work at a pace that allows for living and ultimately teaching what you have practiced.  The program may take up to two full years to complete with summers and holidays off.  Offered in a series of 15-17 workshops (a few longer workshops may be broken into two different workshops), this program guides you in a hands-on fashion to become your own teacher, healer, and master.  From this knowing, you may then train others to find the same ability within themselves.
Class topics include:
Holistic, healing alignment and reading emotions in the body
Yoga Nidra Certification
Core stress Release™ certification with TRE facilitated with David Berceli
Full participation and integration of the Fear to Clear™ process so that you may use this process to help heal others.
Learning to recognize archetypes of ego-driven personality traits and how this awareness can lead to healing.
Extensive study of anatomy, neuroanatomy, physiology and kinesiology presented in the framework of yoga and the latest scientific studies.
Certification
Upon conclusion of all requirements, students will receive a Healing Emphasis Yoga Therapy™ certification from Inner Vision Yoga.  Please complete the Inner Vision Yoga HEY Therapy Program Application
You may start the HEY Therapy master training program at any time with our workshop based curriculum. You will study with local and nationally known masters in weekend intensives that take you deeper into the practice of healing from the inside out!
If you already have a 200-hour certificate, this training makes you eligible for 500-hour Master registration with the Yoga Alliance.
If you already have a 500-hour master teaching certificate, completion of the HEY Therapy master training program  allows you to add up to 350 hours to your current master-level yoga teaching certification.
Inner Vision Yoga's Master 300 hour program is Yoga Alliance registered.  

Yoga

Alliance only recognizes

yoga

instruction and does not register

Yoga

Therapist.
You will receive a 300 hour certification in

Yoga

Instruction for

Yoga

Alliance registry good toward the designation of "500 RYT" and a 300 hour Master

Yoga

Therapy

Certificate from Inner Vision 

Yoga

.
Prerequisites for the HEY Therapy Certification
At least 2 years of regular yoga practice.
Prior 200-hour or 500-hour certification (rare exceptions will be made on a case by case basis).
6 months teaching experience in the areas of yoga, holistic healing, or spiritual psychology.
You may also experience this program as an advanced studies course on your personal journey of healing.
Guest Instructors of HEY Therapy Program

Heath Reed
Heath is a certified Yoga Teacher, advanced therapist and trainer in the areas of Thai Yoga Massage, Cranial Sacral Therapy, Fusion Massage, and other forms of massage and bodywork.  Heath has over a decade teaching experience serving on the faculty of the Utah College of Massage Therapy, the Arizona School of Massage Therapy, and in massage therapy workshops and seminars that provide continuing education credit hours (CEUs) throughout the country. Additionally, he has worked in medical, resort, spa and private practice settings. In Chiang Mai, Thailand, he completed training at Shevaga Komarpaj Thai Massage School and studied advanced with world-renowned teacher Pichet, as well as with Thai Yoga Massage Instructor, Kam Thye Chow in Montreal, Quebec. He has studied Craniosacral Therapy in-depth in an anatomically driven format, balanced by a blend of Eastern and Western esoteric traditions.  Heath is approved by the National Certification Board for Therapeutic Massage and Bodywork (NCBTMB) as a continuing education Approved Providers. They have taught Cranial Sacral to hundreds of students at the Arizona School of Massage Therapy, and have taught Thai Massage locally, nationally, and at prestigious spas throughout the country.  With his wife Nicole, Heath developed "Fusion Massage" and "Four-Handed Massage", which they have written about, taught extensively. Additionally, Heath is proficient in Reiki, Core Shamanism, Touch for Health, Kinergetics, Ashiatsu, Raindrop Therapy, Reflexology, Lymphatic Massage, Trigger Point and Neuromuscular Therapy.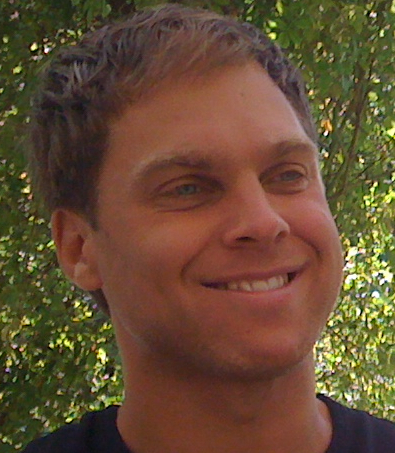 Jonas Nordstrom
Jonas Nordstrom, Ph.D., M.Sc. teacher and researcher at Arizona State University, international trainer in the field of stress reduction and trauma recovery, yoga teacher, and olympic weightlifter. He has lived and worked in war-torn countries like Afghanistan, Kosovo, Israel and Egypt. With an interdisciplinary background in natural science and transpersonal psychology/esoteric studies, his doctorate thesis examines the intuition from the perspectives of quantum physics, neurophysiology, psychology and ancient wisdom's teachings.
As part of his diverse background he has also spent five years in the Swedish Special Forces, shortly worked as a Yoga teacher in Rishikesh, India, and has extensive training in therapeutic modalities such as clinical hypnosis, neurofeedback, and Trauma Releasing Exercises (TRE).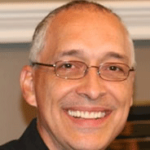 David Berceli
David Berceli, Ph.D. is an international expert in the areas of trauma intervention and conflict resolution. He is also the energetic and creative founder and CEO of Trauma Recovery Services (1998). For the past 22 years he has lived and worked in nine countries providing trauma relief workshops and designing recovery programs for international organizations around the world. Dave has lived and worked extensively in Israel/Palestine, Sudan, Uganda, Kenya, Yemen, Egypt, and Lebanon. Fluent in English and Arabic, David brings a keen understanding of the intertwining dynamics of religion and ethnic customs and has developed specific processes to enable people to manage personal trauma as well as bring healing and reconciliation between diverse groups. He is the creator of a revolutionary and unique set of Trauma Releasing Exercises (TRE) that help release the deep chronic tension created in the body during a traumatic experience. David continues to be involved in trauma recovery programs not solely for the sake of reducing the suffering caused by trauma but because he has recognized globally that trauma possesses unique possibilities of transformation in the individual if they pursue their recovery process to its ultimate end.
Want to Apply?  Application and Tuition
After filling out the Inner Vision Yoga HEY Therapy Program Application and upon acceptance after a brief interview, A yoga therapy administration fee of $600 enters you into the program.  All further expenses are paid with each workshop's specific fees.
A Yoga Therapy administrative fee of $600 enters you into the program and covers these benefits for 24 months from your start date or until completion of the program workshop hours, whichever comes first:
28 classes pass (including those for required journaling of classes)
observe and assist classes and mentorships.
workshop practicum hours and homework
20% discount on class packages*
10% off all required and suggested textbooks*
10% off all retail regularly priced purchases.*
20% off all non-HEY Inner Vision Yoga Workshops (Workshops not listed as a HEY workshop.)*
* Excludes autopay, autorenew and special offers; no other discounts apply.Textbooks are made available for each workshop in limited supply top be purchased with your discount.
There will be 15-17 training workshops (190+ direct contact hrs) required for graduation including a Practicum and Administrative section.   Total program costs for this program are as follows:
Total cost of the program is $3600 ($600 to register for the program, then tuition payments totaling an additional $3000 submitted at the beginning of each workshop over the course of the next 2 years).
Additional cost for textbooks and supplies.
Refund policy
Please review the refund policy for the HEY Yoga Teacher Training Program.  All textbooks are an additional fee.  Many of the texts and reading will be made available online at no charge.
Attendance Policy
Missed classes are subject to the HEY make-up policy provided upon registration.  You will have varied opportunities and options to make up missed sessions.
Want to Register or get More Info?
To Enroll in this program and pay the admin fee online, please email us an application.
If you are already approved, understand the refund policy for the admin fee and ready to pay the admin fee of $600 to enter the program, please contact admissions below so we can serve you in the best way possible.
Ready to Start?
Complete the Healing Emphasis Yoga Therapy Training Program application and follow the directions on our registration page. You may also call us at 480.632.7899 and we would be happy to send you more info. You may also email us about our Healing Emphasis Yoga Therapy Training Program.
Please note that Healing Emphasis Yoga™, Healing Emphasis Yoga Therapy™ and HEY Therapy are all trademarked trade names.