All Trainings are live and in-person with additional online content.
WHY LEARN TO TEACH JUST ONE STYLE OR BRAND OF YOGA WHEN YOU CAN SHARE IT ALL IN 2023?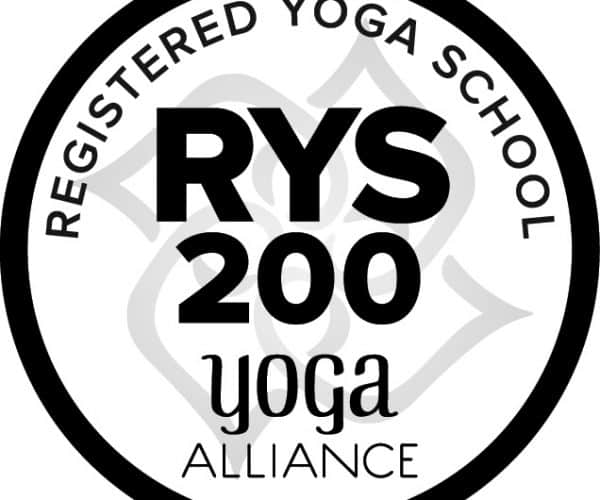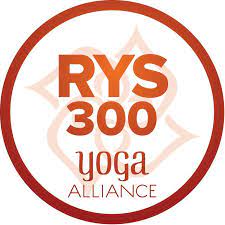 Learn an abundance of yoga techniques and traditions to reach any student in any setting!
Other 200 hour trainings teach you one style or a single brand of yoga.
Inner Vision Yoga gives you the tools to share your unique gifts with students and experience multiple teaching opportunities!
In this training you experience:
How to teach Vinyasa (flow), yin, Restorative, Hot, Hot Flow and 26 posture yoga classes
Proper Healing and Strengthening Alignment in yoga poses: what it does, how to teach it (this is rarely taught!)
Yoga Philosophy and its application in daily life
Anatomy and physiology
How to discover your dharma and share your unique gifts and skills in teaching and in life
And much much more, all from Master Yoga Teachers with decades of teaching experience!
(Already a teacher?  Click here for the Master Yoga therapy program.)
FALL 2023 200 hr Yoga Teacher Training
Starts Saturday, September 9th – November 18th, 2023!
BEST price on the Best Training!  Regular Pricing starts SEPT 5th!
We have been training yoga teachers since 1998!
This is a special price available through 2023 only – Finish Your training in 9 weeks!
FALL Schedule  9 weeks.  September 9th – November 18th: Live, Livestream and in-person!
All inclusive Regular Registration: $2899
YES! Start my Transformational yoga journey NOW.
On-Demand webinar – Delivered Monday – view anytime!
Tuesday  6:00-8:30 PM Location: Ahwatukee
Thursday 6-8:30 PM Location: Tempe
Saturdays 10:00-2:30 Location: Tempe
Two Sundays  10:30-3:00 Location  Ahwatukee
or
Tuition includes unlimited classes with your teacher training!
Read what our students are saying about our training program …»
Become a Yoga Teacher (Or just practice like one!)
Now is the time to Become a Yoga Teacher in-person and online with this super low Regular Price Tuition at Inner Vision Yoga.
The Experience you Deserve!
Inner Vision Yoga's Master Teachers have been training yoga teachers for over 25 years!  Become a Yoga Teacher and change lives… Starting with your own.  Learn from the most experienced training staff in the valley!  Teach anywhere and any style as needed.  Hybrid training classes utilize in-person, liveStream and on-demand options to make tis training the best fit for YOU!
Why This Program?
Where most yoga studios train you how to teach their brand of yoga, Inner Vision Yoga teaches you how to teach!  Gain the direct experience to teach any body in any style at any setting!  Inner Vision Yoga offers the time, topics and experience necessary to embark on an incredible journey into the heart of learning and deepening your practice and experience of yoga on a personal level or for those who wish to prepare themselves for the opportunity to teach at the highest level integrating the ancient practice of yoga with the most current approaches to alignment, attitude and sacred action…
Inner Vision Yoga far exceeded any expectations I had prior to going into the program. The instructors were all exceptional practitioners and even more skilled teachers. The content of each class and personalized experience that we gained as students was particularly outstanding. I now feel very grounded and confident to take what I know in my personal practice and share it with others. I am forever grateful for the community and knowledge I've gained through this beautiful program. – J.T.
When searching for Teacher Training, how do you choose?
How do other yoga teacher training programs measure up?  Discover the

Inner Vision Yoga Teacher Training

Difference!
Inner Vision Yoga
Studio X
Studio Y
 Studio Z
Trains you in

all

 major types of Hatha yoga to teach in any environment, not just one style for one studio
 
 ?
?
 ?
Smaller class sizes give you caring individual support before, during and after graduation
 
 ?
?
 ?
Life-changing multi-disciplinary curriculum training you in many different styles and approaches
 
?
 ?
 ?

Three Valley Locations Established since 2002

 

 ?
 ?
 ?
Teachers and Guest teachers that are industry masters in their curriculum area
 
 ?
?
 ?
 

Director training Teachers since 1996

 ?
 ?
?

Graduates highly sought out by other studios

? 
?
 ?
 Three Different Modules: Learning, Practicing and Teaching to ensure you KNOW how to teach in almost any class or setting
 
 ?
?
 ?

Yoga Alliance registered since 2002

? 
?
?
Experience
Jeff Martens (Current Director of the 200 hour and Healing Emphasis Yoga Therapy Master Training programs) is a Master Yoga teacher and a Certified Yoga Therapist who has been training yoga teachers/designing curriculum since 1996.
Additional Core Faculty
Aaron Goldberg and Michele Dante bring years of studio ownership, curriculum development and therapeutic arts to your teacher training. They are Master Teachers and long-time yoga practitioners with combined decades of experience teaching classes, leading workshops for teachers, directing studios and running national yoga conferences. Maredith Estrada-Schroeder is a Master Teacher that facilitates, administrators and assists in the Teacher Training program.
Guest Faculty
Regular Guest teachers offer unique opportunities to experience specialized topics including trauma recovery and prevention and Pre-natal yoga. Guest faculty include nationally known and respected leaders in their chosen field.
Topics
The class topics will provide a broad base of core experience to draw on in many different learning situations and may be integrated into your current job and personal life.
Time
The period of four months or our one month immersions will allow you to absorb your experience with the integration and insight necessary to become an accomplished and confident yoga practitioner in any situation or setting.
Yoga Alliance Registered.
Completion of the Inner Vision Yoga Teacher Training program makes you eligible to become a nationally Registered Yoga Teacher (RYT) with the Yoga Alliance in addition to your certification.
How Long Does it Take?
The coursework for your 200 hour program takes approximately 4-7 months to complete depending upon the particular training you choose and the days per week that are offered. Your ultimate use of this program can be for personal growth or the full-fledged teaching of yoga to make a living and as a way of life. You will have up to two years to complete all requirements of your program to register with the Yoga Alliance.
Syllabus
Each 200 hour training has three modules incuded with your tuition.
Module I: Foundations of a Yoga Practice
Introduction to many aspects of Yoga, including asana, meditation, pranayama and mudra, philosophy and history. In this module you will also be introduced to the teaching path, including the art of adjustment and the practice teaching of sun salutations.
Module II: Deepening Your Practice
Emphasis on refining and broadening your own practice, so that you will be prepared to teach others. Includes in-depth asana work, more anatomy and physiology, therapeutic aspects of yoga, popular styles of yoga, and a deeper exploration of the literature of Yoga.
Module III: The Teaching Path
Revisits many of the subjects covered in Module II from the perspective of a teacher; the focus is on how to teach various types of asana, meditation, chanting, and pranayama. Includes many opportunities for practice teaching.
Techniques: Training and Practice
The basis of your teaching is your own practice! Students learn and practice specific asana and other techniques, deepening their own practice and learning how to teach them. Specific techniques and subjects covered in this component of the training include:
Asana, including sessions focusing on vinyasa and on various kinds of postures such as standing postures, twists and forward bends, back bends, and inversions
Popular styles of yoga, including Kundalini, Yin, Ashtanga, Anusara, Iyengar, and Restorative
Pranayama
Mudra
Chanting
Meditation
Teaching Methodology
Teaching is both an art and a science. Students learn specific methods of teaching Yoga, and have the opportunity to practice the teaching and obtain feedback from the master teachers as well as their fellow teacher trainers. In a Sequencing Project they use their skills to develop three full-length classes that can become the basis for their own teaching. Specific techniques covered in this component of the training include:
Adjusting and assisting students
Class sequencing
Utilizing class themes
Meeting the needs of special populations, including beginners, seniors, kids, and pre and post-natal
Developing confidence as a teacher
Projection of voice and use of sound in class
Business aspects of Yoga
Anatomy and Physiology
Students learn the fundamentals of both physical and energetic anatomy, and their application to Yoga. In a Yoga Anatomy Application Project you explore one of these topics, and its relation to a Yoga practice, in more depth. Specific subjects covered in this component of the training include:
The skeletal and muscular systems
The nervous, digestive, respiratory, and endocrine systems
The chakras, bandhas, and koshas
Stress, dis-ease and Yoga therapy
Philosophy, Ethics, Lifestyle
Students learn about the ancient and contemporary teachings of Yoga, including application to everyday life and teaching. Specific classes cover ethical philosophy (the Yamas and Niyamas) and the practical issues of ethics in teaching Yoga. Specific subjects covered in this component of the training include:
Yoga Sutras
Bhagavad Gita
Upanishads
Ethics of teaching Yoga
Yoga and everyday life
Practicum
Students learn about the practice of teaching first hand, in a three part process. They first observe master-level teachers in class (seven classes) and then assist master level teachers in class (seven classes). Finally, students have an opportunity to practice teaching (7 hours) at Inner Vision Yoga and other locations. Students provide a summary of each observing, assisting, and teaching experience to be reviewed by the master teachers.
Independent Project and Terms
It is sometimes said that the true practice of Yoga begins when you roll up your mat. The Independent Project gives students an opportunity to expand upon what they have learned in classes. In consultation with master-level teachers, they design and carry out a project to explore one of the topics listed above in more depth and as it relates to their life off the mat. Students present the results of their project to their peers and teachers at the conclusion of their training. Finally, to supplement and solidify training in all areas, students are given a list of terms related to various aspects of Yoga. During the course of the training, they work to define, explore, and discuss these terms, turning the completed list in as part of the final graduation packet.
Hours
Your 200 hour teacher training at Inner Vision Yoga will provide you with more than 200 hours (180+ direct contact) of training in Yoga Techniques; Teaching Methodology; Anatomy and Physiology; Yoga Philosophy, Lifestyle, and Ethics; all of which will be solidified by a Practicum. These categories, detailed below, are in accord with the newly revised standards set by the Yoga Alliance, and your training will qualify you to become a Registered Yoga Teacher (RYT) with the Yoga Alliance. View Yoga Alliance Standards
Texts
All required for the training unless otherwise indicated.
Heart of Yoga by TKV Desikachar
Light on Yoga by B.K.S. Iyengar
Yoga Anatomy by Leslie Kaminoff
The Bhagavad Gita, translated by Juan Mascaro
Ashtanga Yoga: The Practice Manual by David Swenson
The Dhammapada, translated by Juan Mascaro (optional but highly recommended)
The Upanishads, translated by Juan Mascaro (optional but highly recommended)
Siddhartha by Hermann Hesse (optional but highly recommended)
The Muscle Book by Paul Blakey (optional, but recommended for students who have little anatomy background and want clear simple descriptions of muscles)
IVYTT (200 hour) includes more than 180 contact hours spent working with master-level teachers, supplemented by 20 hours of independent work. This program meets Yoga Alliance standards and is registered with Arizona Department of Education. This training is fully licensed by the Arizona State Board for Private Post-Secondary Education and is registered with Yoga Alliance.