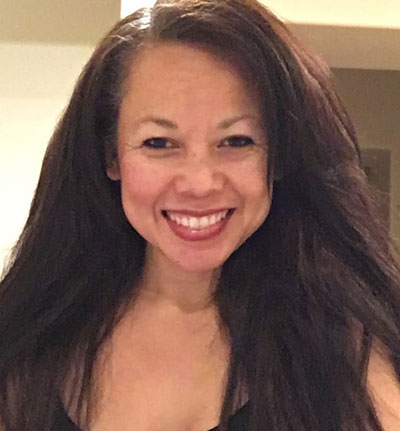 Maredith Estrada-Schroeder R.Y.T. is Administrator of Teacher Training and Assistant Director of 200 Hour Teacher Training. She has a passion, energy, and dedication for the art of yoga. A lover of adventure, travel, and children, she sees beauty in all things and encourages others to see it as well in their yoga practice and daily life. With great humor and joy, she integrates her love for the dance of vinyasa, the deepening of yin, the strength of power, and the stillness of meditation with
breath, body and soul in the classes she teaches. Blessed with love and inspiration from incredible family and friends she is thankful for the guidance of her teacher, Aaron Goldberg. Teaching since 2003 she has furthered her studies and recieved her 500 hour Master-Level Yoga Teaching Certificate and registered with Yoga Alliance. She is honored to be part of the Inner Vision family.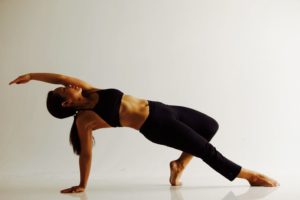 You have been a wonderful guide during my journey becoming a yoga teacher. Thank you for your dedication and caring in helping us new teachers find our voice and spread the gift of yoga in our communities. ~ Bryan A
I think you are a fantastic instructor. I am new to yoga and you taught one of the first classes I have taken. You have a great way of motivating people to challenge themselves and doing it with grace! Thank you very much. ~ Trish A.
I want to let you know how much i enjoy your teaching style.You have a cool vibe, and i love the balance between the physical and the spiritual elements as you teach. ~ Aaron B.
She is the embodiment of enthusiasm, energy, excitement for all things yoga. Her support is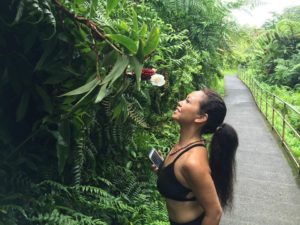 unwavering. When she shares her experience, you "get it" immediately and with good humor, always feeling safe and cared for.  ~ Nancy C
Your style is appealing to both men and women. Your workshop technique in breaking down poses leads to grace in movement. Your teaching is joyful and uplifting. Your teaching embodies the whole practice of Yoga.
~ Cliff V.
Thanks for your dedication to our yoga studies. You have helped so many evolve into enriched yoginis, yogis and human being through your teaching, grading, endless positive energy and beautiful smile. Your compassionate spirit is so good for so many!!You give us moment to moment attention and compassionate responses that gave all of us a shot of confidence in our individual paths to 200 hr certification. You are certainly a gifted person. You always leave people feeling better after every encounter. It is such a great pleasure to be a part of what you and the Inner Vision team give customers, students and practitioners consistently. ~ Bob W.

I greatly appreciate all your input, knowledge, and guidance that you have shown me throughout my journey in the 200 level training and in my own personal practice. ~ Therese T.
I would like to thank you for your encouragement throughout this training, your loving ways , flexibility and for allowing me to learn from you! You're such a great role model and a blessing for us!~ Beata B.
I love the way Maredith offered easier alternatives for beginner students, yet encouraged us to work our edge.  She is execptional in the way she sequences poses and has a very strong, powerful style yet is nurturing and spiritual at the same time.  She also does a great job of adjusting her students' poses with confidence. ~ Angela A.