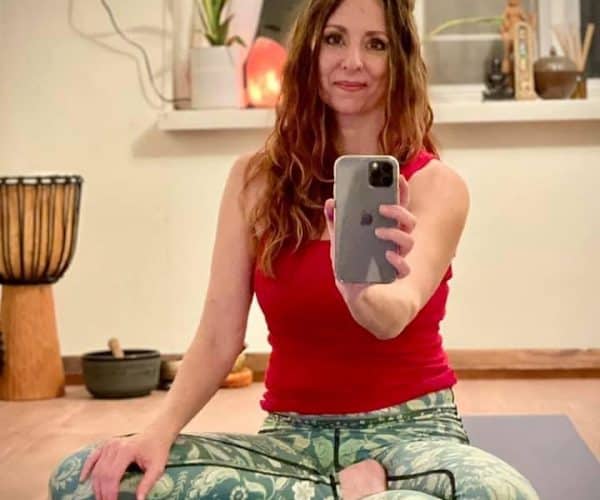 Noell Hyman attended her first yoga class after a serious dance injury forced her off her feet for eight months. Her doctor allowed yoga to be her gateway back to movement and exercise. She expected to practice yoga temporarily and then switch back to dance training but with that first class she was in love and has practiced yoga almost daily since.

This may have been a life-saving gift because it turned out that chronic hyper-extension of her spine and a lifelong habit of shallow breathing had combined to injure her nerves to a degree that was causing numbing and tingling in her entire upper body, including her face. Yoga was the only relief she could get from it. She went to a thoracic specialist who taught her how she could use yoga to improve her breathing and spine, and heal her nerves.

As a result, and at the urging of that same specialist, she closed down her business and became a yoga teacher through Inner Vision's YTT 200 and 300 Hour programs and is now a master teacher with the highest level of credentials of the Yoga Alliance for both training and experience (E-RYT 500).  She is passionate about focused movement to heal the body and mind. To Noell, an hour of yoga is like getting a massage, attending church, seeing a therapist and chiropractor, exercising, and having a good cleansing cry with girlfriends followed by a glass of red wine, all combined. But wow…yoga gets it done so much faster than all that.