Co-Owner of Inner Vision Yoga
Director of Teacher Training 200, 300, 500 hr and Yoga Therapy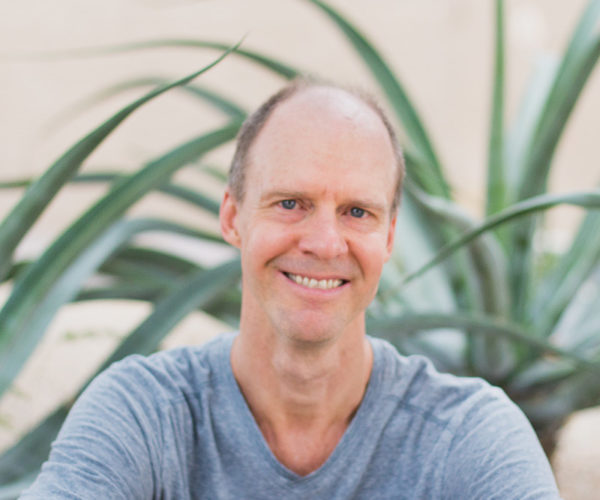 Jeff Martens has been teaching yoga and holistic principles principles since 1989. His understanding flows from diverse sources including a Psychology and MFA degree, a deep love of sacred stories, and a three year study of the world's sacred texts. His classes combine timeless wisdom, internal adjustment, practical philosophy and inspiring affirmation in a dynamic flow unifying the teachings of Classical and Tantra Yoga.
Jeff teaches alignment in asana as a way to free ourselves of false identifications with past events while releasing old self-concepts and has found that yoga therapy and true healing involves much more than just the physical body.  He has learned from multiple teachers and traditions as well as from past chronic illness.  He is the Founder of the Fear to Clear process for personal transformation and is also a writer who has published, among other things, 'The Guru Question' in How We Live Our Yoga and 'Yoga for Men' in Yoga in America.

Jeff is a Certified Yoga Therapist, the Director of the 200 hour yoga teacher training program and Co-Director of the HEY (Healing Emphasis Yoga)™  Yoga Therapy Master Teacher Training, co-founder of the Yoga-Vision Yoga Conference, founder of the Student Yoga Program at Arizona State University and co-owner of Inner Vision Yoga in Arizona.
Jeff translates his knowledge with passion, love and expertise. He is a rare jewel who brings out the best in me. ~ Lisa Cohen

Jeff's creativity, humor and intelligence are bound to speak to anyone who has the cou rage to step onto their yoga mat. – Jonny Kest
Jeff teaches the ageless wisdom of yoga so beautifully that you experience a transformation in consciousness which enriches your life on every level; spiritually, mentally an d physically. A truly outstanding teacher. Moonyeen Park

Jeff fuses asana practice with the larger vision of yoga as skillful means to ultimate liberation… ~ Cliff V.
Click here for a private Healing Emphasis Yoga Therapy session with Jeff.